Pay Per Click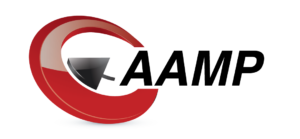 AIM's Pay-Per-Click Marketing Gets You to the Top
Increase auto shopper traffic to your website through paid search engine advertising.
PPC advertising is the cornerstone of paid search, and paid search allows potential car buyers to find your inventory and dealership. Through paid search, you have the opportunity to market your inventory and dealership alongside organic results in all major search engines, and with proper keywords, ads, and targeting, you can win traffic that you might not win organically.
Our Process
We have the best process and team in the automotive industry. We believe driving auto shoppers directly to vehicle display pages for the inventory you have on your lot is the most effective use of your advertising spend.
Proprietary Program (software + people = success)
Our advanced automotive marketing platform (AAMP) was built from the ground up with one thing in mind – driving auto shoppers to vehicles. Our award winning software platform updates your inventory daily from your website, and dynamically builds ads for your vehicles to display on Google and Bing. Our team of certified PPC experts then manages each of your campaigns daily to ensure just the right balance between quantity and quality of leads to provide you with the lowest possible CPA to reach your sales goals over time.
No other program takes an inventory approach which helps our dealers get in front of as many consumers as possible during their vehicle purchasing process
Let Us Look Under the Hood - Free PPC Audit
If you're wondering how effective your PPC campaigns are managed, we'll be happy to conduct a free audit. All we need is Google Analytics access and we'll provide you with an unbiased report of your PPC account performance complete with recommendations for improvements.
CLICK BELOW TO OPEN THE HOOD